Eastern National Store to Open at New Harriet Tubman Underground Railroad Visitor Center
The grand opening and ribbon-cutting ceremony for Eastern National's newest park store at the Harriet Tubman Underground Railroad Visitor Center in Church Creek, Maryland, will be held on Friday, March 10, 2017. Housed within the brand-new, state-of-the art visitor center, the 1,600-square-foot park store will focus on high-quality educational publications and unique interpretive items. A hybrid selection of children's, academic, and popular press books about the life and times of Harriet Tubman and her contemporaries will be featured. The store will also offer a Passport To Your National Parks® cancellation station.
The Harriet Tubman Underground Railroad Visitor Center is a joint operation between the National Park Service and the Maryland Park Service. Invited dignitaries will enjoy a special preview of the store and visitor center on March 10, 2017, from 1 to 3 pm, and the Eastern National store will be open to the public from 3 to 5 pm. The official grand opening of the new visitor center to the general public will be Saturday and Sunday, March 11-12, 2017; more information can be found here. Eastern National's new park store is located in EN's Coastal Virginia Region with Regional Manager Brenda Cummins overseeing development and grand-opening activities.
---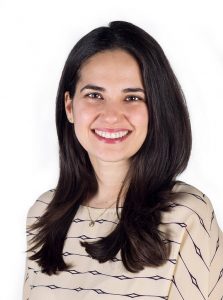 Eastern National Welcomes New Product Development Manager Julianna Haviv  
Eastern National is pleased to announce that Julianna Haviv has been selected as product development manager. As part of our strategic goal to improve inventory management, the product development manager is responsible for centralizing vendor management, maximizing our buying power, and ensuring merchandise quality standards are met. Julianna started in this position on February 6, 2017.
Julianna has five years of experience in buying and product development for various retailers. She most recently worked for Rodale, Inc., sourcing organic and sustainable merchandise for their e-commerce site. She started her career as an assistant buyer for Savioni Designer Boutique, followed by over two years at the home office of Urban Outfitters.
Julianna holds a bachelor of science degree in international trade and marketing from the Fashion Institute of Technology in New York City. In her personal time, Julianna can be found either at the dog park with her three-year-old Golden Retriever, Lincoln; at a concert with her husband (preferably a Bruce Springsteen concert); or at the movies. She is thrilled to join the Eastern National team at such an exciting time and to translate her experience to help drive a business that not only supports the National Park Service but also helps to educate visitors to national parks about our country's rich history.
---
Passport To Your National Parks Program Teams Up with Mikah Meyer for Record-Breaking Journey
Eastern National is excited to announce that we've partnered with social media personality Mikah Meyer of Travel Beyond Convention, who will be serving as a Passport To Your National Parks® brand ambassador in 2017. In collaboration with the National Park Service, Mikah is pursuing a double world record as both the youngest individual to have visited every national park unit and the only person to have completed the journey as one continuous quest – and he's using his Passport book to document his trip!
As part of this three-year trek, Mikah is collecting cancellations in two Passport books – one as a personal memento and one that will be donated to the Smithsonian when he completes his journey in 2019.Mikah has been documenting and sharing his experiences with fans along the way via his blog, social media channels, newsletters, and website. As a Passport brand ambassador, he'll be:
* Hosting Passport giveaway contests on his social media channels
* Posting about the program from his blog, newsletter, and social media channels
* Offering an exclusive discount on Passport merchandise from his website
* Talking with various media outlets about the Passport program
* Making a few special visits to several Eastern National stores to engage with employees
Mikah will be inspiring and encouraging a more diverse, younger audience to engage with our national parks over the course of his trip, and we're proud to support his, and the National Park Service's, endeavor.
Visit here to follow Mikah's journey or via social media:
Instagram: @TBCMikah
Twitter: @TBCMikah
Facebook: Travel Beyond Convention – Mikah Meyer
---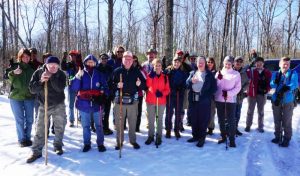 Our Funds at Work: Eastern National and Big South Fork National River and Recreation Area
In 2016, visitors to Big South Fork National River and Recreation Area (NRRA) celebrated the National Park Service Centennial in a big way. With support from an Eastern National Centennial Grant, Big South Fork NRRA encouraged visitors to get to know the park better by completing the "Centennial Challenge: 100 Miles for 100 Years" program. Participants in the yearlong, self-paced initiative logged their mileage diligently during 2016, sharing photos and tracking their adventures on at least 100 miles of the multi-system trails offered by the park. Upon completion, visitors received a special-edition Big South Fork NRRA Centennial Challenge patch. The patches were partially funded by Eastern National's $1,725 grant.
Visit here for more information on this and other examples of our funds at work.