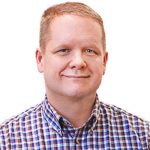 Kevin Kissling  President and Chief Executive Officer
Since 2015, Kevin has led the development and implementation of Eastern National's strategic plan to strengthen its foundation to accelerate mission delivery and growth. Kevin's 30 years of service at Eastern National have provided a broad range of experiences focused on operations, finances, and analytics. He is passionate about Eastern National's mission to provide quality educational experiences, products, and services. Kevin is chair of Whitemarsh Township's Parks and Recreation Board and a board member of The Daily Gazette in Schenectady, New York, and the Public Lands Alliance. He is a graduate of Peirce College in Philadelphia.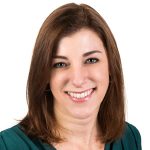 Megan Shelley Chief Operating Officer
Megan first served with Eastern National beginning in 2004 as the unit manager at the Independence Visitor Center store. She subsequently joined SeaWorld Parks & Entertainment, where she was vice president of merchandise. She returned to Eastern National in 2015 as director of retail, responsible for the strategic planning and operational aspects of retail management, purchasing and product development. Megan was promoted to chief operating officer in 2018, to standardize operations and create new resources to improve Eastern National's core systems. With a background in education, Megan is passionate about training and development, merchandising, and educational retail. She is a graduate of Pennsylvania State University and is currently pursuing her Master of Science degree in Nonprofit Leadership at La Salle University.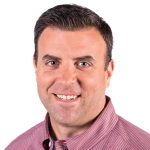 Scott Grabus  Director of Information Technology
As director of information technology, Scott drives the design, integration, and upgrade of IT infrastructure through improvements and enhancements, while maintaining continuous system performance and delivery of IT services. Scott has over 19 years of IT experience, and he has been in IT leadership for almost 10 years. Prior to joining Eastern National in 2017, he worked for Arcadia University, where he led a team that supported all of the university's enterprise systems, custom applications, databases, reports, and data integrations. Scott holds an MBA from Arcadia University. In his personal time, he loves to be outdoors, including playing softball in a local league and coaching his three young children.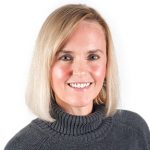 Meredith McClatchy  Director of Human Resources
Meredith has 22 years of experience in HR leadership and expertise in all aspects of the employment life cycle. In 2016, she became Eastern National's director of human resources, supporting EN's goal to create an environment that values and supports employee engagement and promotes a healthy organization by developing internal programs that support EN's mission. Meredith holds an MBA from the University of Phoenix. She is an active member of the Society for Human Resource Management. She is passionate about corporate citizenship and has led numerous outreach projects in the communities where she has lived. She enjoys the outdoors and is an avid runner.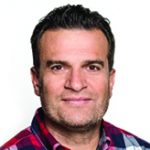 Jason Scarpello  Creative Director
Jason was publications manager for Eastern National from 1998 through 2007, guiding custom publishing and product development efforts for Eastern National's park partners. He returned to Eastern National in 2015 as creative director and currently oversees Eastern National's publishing, marketing, e-commerce, and graphic design efforts. Jason is chair of the United Cerebral Palsy Association of Philadelphia Golf Classic and a board director of The Nepal Foundation. He is a graduate of Pennsylvania State University.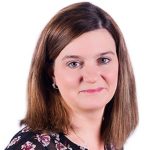 Heidi White  Chief Financial Officer
Heidi has been with Eastern National for over 20 years, serving in accounting and financial management positions. As chief financial officer, she is responsible for all aspects of finance, accounting, payroll, budgeting, donations, insurance, and internal controls for the organization. She is a member of the Pennsylvania Association of Nonprofit Organizations and the Institute of Management Accountants. Heidi is a graduate of Chestnut Hill College in Philadelphia. She loves our national parks and believes in Eastern National's mission.