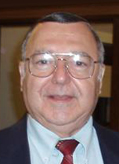 George Minnucci, Board Chair - Lansdale, PA
George Minnucci has been associated with Eastern National since 1977 and has previously served both as the company president and as its board chair. Prior to his affiliation with Eastern National, Mr. Minnucci served in a financial and executive management capacity for a manufacturing conglomerate and he also held an executive level position for an import-export company.  He is active in local government, community nonprofit organizations such as scouting, professional organizations, nursing homes, religious institutions, and youth sports organizations.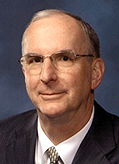 Gerry Gabrys, Vice Chair - Fairfax, VA
Gerry Gabrys currently serves as President and CEO of Guest Services, Inc. Mr. Gabrys joined Guest Services in 1986 as Vice President/Treasurer.  Prior to joining Guest Services, Mr. Gabrys served as Senior Vice President of the Washington Redskins and also Treasurer and a member of the Board of Directors of the Baltimore Orioles, and had previously served on the Board of Trustees of Guest Services, as well as Chairman of the Audit Committee while a member of the Board.  Prior to that, he was with the public accounting firm of Arthur Andersen and Co. He is a graduate of the University of Notre Dame, a Certified Public Accountant, and is fully accredited as a Certified Hotel Administrator. Mr. Gabrys is a fellow of the Culinary Institute of America and a member of the Finance Committee of the Board of Trustees. Mr. Gabrys is on the Boards of the Boy Scouts of America National Capital Region, The Economic Club of Washington D.C., the Federal City Council, Life with Cancer, Southern Innkeepers Association, the Friends of the Claude Moore Colonial Farm at Turkey Run, Inc., and The Women's Center's Corporate Advisory Committee.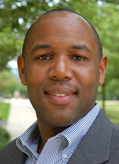 Dr. Kevin Clark - Arlington, VA
Dr. Kevin Clark is a Professor in the Instructional Technology program, and the Director of the Center for Digital Media Innovation and Diversity in the College of Education and Human Development at George Mason University. In addition to his scholarly work on the design and development of educational interactive media for diverse audiences, Dr. Clark has almost 20 years experience as a designer and consultant in the areas of educational game design, online and interactive media, and issues of diversity and inclusion in digital media. He holds both a bachelor's and master's degree in computer science from North Carolina State University as well as a Ph.D. in Instructional Systems from Pennsylvania State University. Dr. Clark's research activities have been funded by organizations such as: the National Science Foundation, Defense Acquisition University, Hoop Magic Foundation, and U.S. Forest Service. Dr. Clark also serves on advisory boards for organizations such as: Public Broadcasting Service (PBS), Common Sense Media, Fred Rogers Center, Parents' Choice Foundation, National Park System, and the Federation of American Scientists.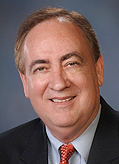 Dr. G. Jay Gogue, Ph.D. - Auburn, AL
Dr. G. Jay Gogue began his tenure as Auburn University's 18th president on July 16, 2007, and is a 1969 AU alumnus. He received his bachelor's and master's degrees in horticulture from AU and a doctorate in horticulture from Michigan State University in 1973. He served as president of New Mexico State University from 2000 to 2003, and was then named chancellor of the University of Houston System and president of the University of Houston. Dr. Gogue worked for the National Park Service from 1973 to 1986, starting as a field research scientist and rising to the position of chief administrative scientist for several regions of the U.S. Park system. He is a member of Phi Kappa Phi and Golden Key honor societies, Sigma Chi Fraternity, Sigma Xi scientific research society and the National Society of Scabbard and Blade, the honorary military society for all branches of service.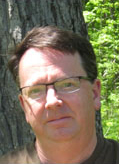 David Harmon - Hancock, MI
David Harmon is the Executive Director of the George Wright Society, and is responsible for overseeing the Society's operations, including coediting The George Wright Forum and helping plan the Society's biennial conferences. A member of the GWS since 1985, Mr. Harmon began working for the organization in 1990 and served as deputy executive director until being named executive director in 1998. He is active in IUCN's World Commission on Protected Areas.  He also maintains an active research interest in the relationship between biological and cultural diversity, having cofounded the NGO Terralingua, which is devoted to that subject. Mr. Harmon has coedited several volumes on protected area conservation, including The Antiquities Act: A Century of American Archaeology, Historic Preservation, and Nature Conservation (with Francis P. McManamon and Dwight T. Pitcaithley), The Full Value of Parks: From Economics to the Intangible (with Allen D. Putney), and Managing Mountain Protected Areas: Challenges and Responses for the 21st Century (with Graeme L. Worboys).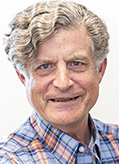 Harvey C. Perry, II – Westerly, RI
Harvey C. Perry, II, served for 39 years at the Washington Trust Company in Westerly, Rhode Island, in various capacities, including as head of the Wealth Management Division, head of bank strategic planning, corporate secretary, and director of the office for nonprofit resources. In addition, he served on the senior management committee and the charitable contributions committee. While at the bank, his professional affiliations included serving as president of the Board of Directors of the Rhode Island Bankers Association and on the membership committee of the American Bankers Association, as well as on the Rhode Island Estate Planning Council and the Estate Planning Council of Southeastern Connecticut. Mr. Perry was a charter board member and is past president of the Westerly Land Trust. In addition, he has served as trustee of the Rhode Island Chapter of the Nature Conservancy for 19 years, trustee of Preserve Rhode Island, and commissioner of the Quonochontaug Beach Conservation Commission.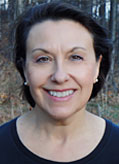 Dusty Shultz - Maple City, MI
Dusty Shultz retired from the National Park Service in 2015 after 42 years, all with the National Park Service. Prior to retirement, Ms. Shultz served as the Superintendent of Sleeping Bear Dunes National Lakeshore (Michigan) for 14 years. Her previous assignments included serving as Superintendent of Lincoln Boyhood National Memorial (Indiana), Superintendent of Moores Creek National Battlefield (North Carolina), and Southeast Region Chief of Contracting (Georgia). She also served at Andrew Johnson National Historic Site (Tennessee) and Allegheny Portage Railroad National Historic Site, Johnstown Flood National Memorial, and Fort Necessity National Battlefield (all in Pennsylvania). Ms. Shultz served on the National Park Service Advisory Board for Eastern National for 11 years while employed with the National Park Service. She is a life member of Eastern National and a life member of the Employees and Alumni Association of the National Park Service.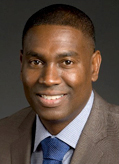 Michael A. Walker, Esq. - Philadelphia, PA
Michael A. Walker, Esquire, currently serves as President and CEO of Community Services for Children in Allentown, Pennsylvania. Mr. Walker formerly served as Chief Counsel for Pennsylvania's Second Congressional District, as President and CEO of the Urban League affiliate in Colorado, and as Vice President and General Counsel of the Urban League of Philadelphia. He was a law associate at the law firm of Marshall Dennehey Warner Coleman & Goggin and formerly served on boards including the Philadelphia Parks Alliance, the Friends Hospital, the Colorado Springs Downtown Club, and the Urban League. Mr. Walker also served as Pennsylvania Commissioner appointed by Governor Rendell on the Governor's Advisory Council on African American Affairs and was named by the United States Presidents Council for the Next Generation Leaders. He was awarded the Young Executive of the Year by the Philadelphia Pyramid Club and was honored as a top litigator and appellate advocate during his years in law school. In addition to his Juris Doctorate, Mr. Walker holds a B.S. in psychology and special education from the University of Miami, Florida.