Eastern National Celebrates 70-Year Anniversary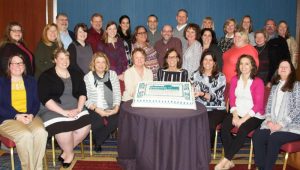 Eastern National marked 70 years of support to America's national parks and other public trust partners on May 6, 2017. As EN marks this milestone, we are proud to recognize and celebrate its beginnings.
EN's beginnings were in May 1947 in Gettysburg, Pennsylvania, at a meeting of park historians, who decided to sponsor the Eastern National Park & Monument Association. By the meeting's end, Roy Appleman, regional historian, was elected executive secretary of the association. Appleman, and Herbert E. Kahler (longtime chief historian of the National Park Service), laid the foundations for EN. An interim board of directors was appointed in 1948, and on May 6, 1948 the association was incorporated in the Commonwealth of Virginia. Kahler was appointed as chairman of the board beginning in 1948 and served until 1964. In 1949, Appleman helped organize the first two agencies, first at Abraham Lincoln Birthplace and then at Colonial. In 1950, new agencies were added at Appomattox Court House, Morristown, Fort Pulaski, Petersburg, and Vicksburg.
Over the years, EN has continued to flourish and grow and now serves over 160 national parks and other public trusts across 33 states, the District of Columbia, Puerto Rico, and the US Virgin Islands. Since our founding in 1947, we have provided $142 million in direct and in-kind donations to our partners.
---
EN Announces Realignment of Regions as Part of 2017-2019 Strategic Plan
This spring, Eastern National began implementation of a realignment of its regional management organizational structure. As part of our 2017-2019 strategic plan, EN's central strategic challenge is to strengthen Eastern National's foundation to accelerate mission delivery and growth. This realignment increases field support and capacity for our partners and stores and enables us to be more strategic in how we serve them. By realigning the regions, there is a tighter geographic focus for each regional manager. Phase one of this realignment was completed May 5, 2017.
The following changes have been made to the EN regions:
Coastal Southeast Region now includes parks primarily in North Carolina and South Carolina, led by Kevin "Tripp" Bates.
Southeast Region now includes parks primarily in Florida, Georgia, and Alabama, led by Becky Burke and supported by Rulaine Kegerreis, who will oversee store operations in Florida.
Southern Region now includes parks primarily in Mississippi, Arkansas, and Louisiana, led by Helena Adcock. A new assistant regional manager is being recruited to support seven Midwest parks with EN operations in Kansas, Missouri, Nebraska, and South Dakota. This position will report to Helena Adcock.
Appalachia Region is a new region that includes parks primarily in Kentucky, Tennessee, and West Virginia, led by Aimee Meadows, who was recently promoted to regional manager.
Great Lakes Region now includes parks primarily in Minnesota, Iowa, Michigan, Indiana, Illinois, Wisconsin, and Ohio, led by Cathy Nagle-Ervin.
Coastal Mid-Atlantic Region now includes the Outer Banks Group (Cape Hatteras NS, Fort Raleigh NHS, and Wright Brothers N MEM), Colonial NHP, Assateague Island NS, and Harriet Tubman Underground Railroad NHP, led by Brenda Cummins.
The role of assistant regional manager will be evolving to become a key decision maker within the region with a focus on a specific geography or business function. We are piloting this in the Southeast and Southern regions in 2017. The assistant regional manager in these roles will be the primary contact for a smaller number of park partners within a specific geography (Florida units and Midwestern units). Our goal is to accelerate the mission delivery and growth in these areas to become independent regions in future years. We anticipate replicating this model in other large geographic regions such as the Great Lakes and Mid-Atlantic regions in future years.
We are planning additional changes over the next few years to continually reduce the size of our geographic regions and further develop our management team while enhancing the success of our mission
The before and after organization of Eastern National's regions during phase one of the realignment are shown below. To see detailed lists of the parks and other public lands encompassed in each region and covered by which regional manager before and after the realignment, click on the appropriate "BEFORE" and "AFTER" map. 
---
EN Welcomes New Regional Manager for National Capital Region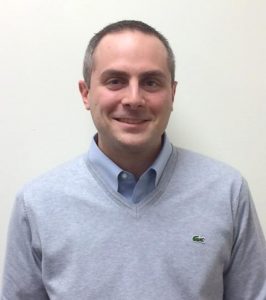 Eastern National is pleased to announce that Nick Miano has been selected as regional manager for the National Capital Region (NCR), effective March 13, 2017. Nick replaces Stacy Madalena, who was selected as assistant director of retail in January 2017. As NCR regional manager, Nick is responsible for 22 stores in the Washington, D.C., area. The stores are located in the National Mall and Memorial Parks, the George Washington Memorial Parkway, National Capital Parks-East, Rock Creek Park, and Chesapeake and Ohio Canal NHP. His office is in Alexandria, Virginia.
"I am excited to welcome Nick to Eastern National," said Director of Retail Megan Cartwright." Along with Aimee Meadows, who was recently promoted to oversee the newly created Appalachia Region, the regional management team is growing and evolving through the implementation of our strategic plan."
Nick has over nine years of retail management experience with Whole Foods Market, most recently in Alexandria, Virginia, where he was responsible for all aspects of store operations. He led teams of up to 300 employees at locations within the Washington, D.C.; Maryland; and Virginia markets.
Nick is a graduate of Salisbury University in Maryland. He holds a bachelor of science degree in business administration with dual majors in management and marketing and a master's degree in business administration. He resides in Silver Spring, Maryland, with his wife, Mary, and golden retriever, Emma. Nick and Mary just welcomed their first child, a baby girl named Payton Elizabeth, on May 8, 2017.