Stacy Madalena Selected as New Assistant Director of Retail for EN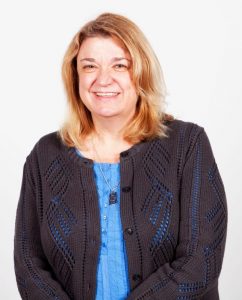 Eastern National is pleased to announce that Stacy Madalena has been selected as assistant director of retail, effective January 7, 2017. This new position was created to assist Eastern National in realizing two of the organization's strategic goals: increasing field support and strengthening relationships with our partners. Stacy will report to Director of Retail Megan Cartwright.
Stacy, who has served as regional manager of Eastern National's National Capital Region (NCR) since its establishment in 2004, will remain based in the Washington, D.C., area. She will oversee the regional managers located primarily in the National Park Service's Southeast and National Capital regions, encompassing Eastern National's Coastal Southeast, Southeast, Southern, Coastal Mid-Atlantic, Blue Ridge, Caribbean, and National Capital regions.
The Eastern National regional managers located primarily in the Northeast and Midwest regions of the Park Service will continue to report directly to Megan. Eastern National plans to recruit for a new NCR regional manager in the upcoming weeks.
"The addition of an assistant director of retail is the first step Eastern National will be taking in 2017 to increase capacity at the regional level," stated Kevin Kissling, Eastern National's president and chief executive officer. To further achieve Eastern National's strategic goals, we will be restructuring some regions to include a new Midwest Region and hiring for two new positions: a Midwest regional manager and a system support trainer. "The addition of a new region will provide for stronger, strategic relationships at the park level and drive mission delivery," said Kevin Kissling. "The system support trainer will provide additional relief to regional workloads, while delivering consistent training and additional support to field users."
Reflecting upon her new position, Stacy shares that one of the most exciting prospects will be "to continue working with the staff and partners of NCR while expanding the circle to include those in the Southeast [Region]."
Prior to joining Eastern National, Stacy spent 14 years working for National Record Mart, followed by 8 years with WH Smith USA Retail, where she specialized in airport and hotel retail concessions management. She holds a bachelor of science degree in business administration with a concentration in marketing from Clarion University of Pennsylvania. In her personal time, Stacy is an avid reader and yoga practitioner. She also loves visiting national park sites during vacations or long weekends and has been extremely busy collecting NPS Centennial stamps for her Passport To Your National Parks® book throughout 2016.
As we begin the National Park Service's second century, "we have many opportunities to fulfill our mission in new ways in the coming years," Stacy notes. "This is a great time to be a part of Eastern National."
We couldn't agree more – congratulations, Stacy!